Calibre Corporate Advisory
The Calibre Corporate Advisory team provides a whole range of services tailored to each business owners needs so that they maximise shareholder value.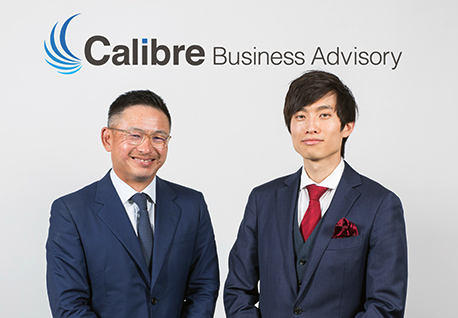 MAXIMISING SHAREHOLDER VALUE
Calibre Corporate Advisory team has extensive commercial and professional services experience working with start ups, fast growth companies, family owned businesses, multinationals and public companies.
We have a flexible and tailored fee structure that is agreed upfront so that there are "no surprises" and one that reflects a partnership approach so that its "win win" for both parties.
MERGERS, ACQUISITIONS & FUNDING
We provide a tailored solution for our clients with a focus around delivering growth for each business through acquisitions, mergers and capital funding. 
Our services include:
Mergers and acquisitions
Private equity funding
Venture capital funding
Bank debt funding
VALUATIONS & BUSINESS EXIT
We maximise shareholder value for our clients when they exit their business through trade sale or IPO.
Our services include:
Initial Public Offering
Privatisations and management buyouts
Valuations and independent experts report
Due diligence and transaction services
Request a Call Back
Our advisors are ready to answer any questions you may have.
Call +61 2 9261 2177
CLIENT'S TESTIMONIALS

We engaged Calibre to help establish our health food manufacturing business in Australia. Their advice in relation to accounting and tax has been excellent, while their expertise in R&D tax incentives is also a real bonus. We are really looking forward to a long relationship with Calibre.
Cosmax NBT
We spend the majority of the year overseas but we still have significant investments in Australia. We have relied on Calibre to assist us with monitoring these property investments. Their partnership has made managing our interests in Australia really simple.
D&S
Our business of retail fast food outlets has increased from 7 to over 25 in the last three years. Calibre's capabilities have helped us to manage this rapid expansion. Every issue that has come up has been resolved with their help.
Elleo
Our business first engaged the services of Roger Wong from Calibre Partners in the 2016, to conduct the Annual Audit of our Australian Financial Services License (AFSL). We have now undertaken the annual AFSL Audit…with Calibre Partners, and we have found that Roger and [and his team] have conducted a very methodical and efficient audit of our financial statements and compliance measures and processes. It is evident that that the team at Calibre Partners seek to not only provide a standard audit service, but rather look to complement their offering with proactive recommendations.
Future Assist Financial Services Group
Even though we had Korean speaking staff we still faced a number of unknowns when setting up a duty free retail business in Korea. Calibre had an office in Korea and so had staff who were able to clearly advise us. They also helped to take care of the compliance and accounting in Korea, so we could focus on making our business successful in a foreign market.
Pure Australia