Calibre Partners
Audit and Assurance is often treated as a necessity of compliance. Growth is not considered. In fact, an external audit and other services from the from the right accountant and skilled auditors can make a measurable difference to your bottom line. Your view of your financials may be clouded; we can show you your business in its true light.
Calibre Business Advisory works through its accredited audit arm, Calibre Partners. We aim to ensure your compliance, and our external audits assess potential risk so as to ensure you have a clear path forward for business growth.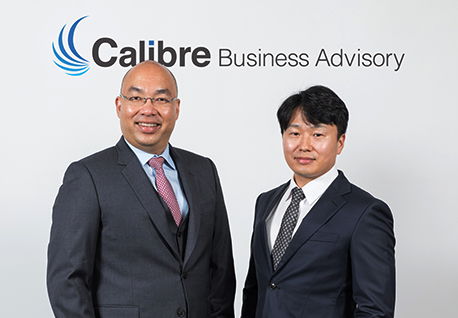 EXPERTISE TO GUIDE YOUR BUSINESS
An external auditor's independence, dogged commitment to financial analyses, and honesty in reporting will directly impact the quality of your financial reporting, and ultimately, your decision making processes.
Calibre Partners Director Roger Wong, a registered company auditor at ASIC, has spent 20 years developing a reputation of objectivity and integrity. Roger and his team provide accurate audit and assurance services, and has the financial acumen and agility to provide the most comprehensive set of compliance scenarios during external audits.
AUDIT
An external audit functions as an intensive business health check. But expert auditors know the purpose of an external audit extends further than this. An external audit examines the financial statements and data of an entity in order to see how it stands up to the laws, regulations, and stipulations of local, national, and international authorities and standards.
An external audit may be required for your business to continue its operations successfully. But the importance of an external audit is that it can also improve your business. Independent, comprehensive, transparent, responsible – Calibre's external audit's review the financial aspects of your company, identify risks, detect fraud or potential compliance mismanagement, and so set up your business for the future. We allow all parties within a business, from shareholders and owners to management, to come to a better understanding of how soundly the business is operating.
Stages of an external audit:
Management selects an auditor
The external auditor defines his or her approach
An initial assessment identifies key risks
Perform risk based audit procedures
A full audit report analyses the business against statutes and accounting principles
Governance and other issues are brought to management for review
The purpose of an external audit is to show you how your business is performing not against the backdrop of your own assumptions, but against statutory standards. An external audit is therefore a magnifying glass which exposes how your business is honestly performing, and so allows expert auditors to outline future pathways.
ASSURANCE
Our auditors and business advisors provide independent, professional, and robust assurance services.
Our analysis of your risks is precisely customised to the size and needs of your organisation. We invest significant time into understanding your industry and your organisation's objectives. Our strategies strengthen your financial reporting processes and improve your systems. With our auditors, the end result of our audit and assurance service provision is clarity that you can trust. It allows you to create flexible paths for your business to succeed.
Our audit and assurance services:
Financial statements auditing and preparation
Assistance with preparations for statutory audits or reviews
Australian Financial Services Licence auditing and compliance auditing
Agreed-upon procedures engagements
Internal control reviews
Financial due diligence
Government grant and acquittal auditing
Coaching / mentoring of finance teams
Independent Compliance Committee member
Non-Executive Director (Audit/Finance Committee)
Request a Call Back
Our advisors are ready to answer any questions you may have.
Call +61 2 9261 2177
CLIENT'S TESTIMONIALS

We engaged Calibre to help establish our health food manufacturing business in Australia. Their advice in relation to accounting and tax has been excellent, while their expertise in R&D tax incentives is also a real bonus. We are really looking forward to a long relationship with Calibre.
Cosmax NBT
We spend the majority of the year overseas but we still have significant investments in Australia. We have relied on Calibre to assist us with monitoring these property investments. Their partnership has made managing our interests in Australia really simple.
D&S
Our business of retail fast food outlets has increased from 7 to over 25 in the last three years. Calibre's capabilities have helped us to manage this rapid expansion. Every issue that has come up has been resolved with their help.
Elleo
Our business first engaged the services of Roger Wong from Calibre Partners in the 2016, to conduct the Annual Audit of our Australian Financial Services License (AFSL). We have now undertaken the annual AFSL Audit…with Calibre Partners, and we have found that Roger and [and his team] have conducted a very methodical and efficient audit of our financial statements and compliance measures and processes. It is evident that that the team at Calibre Partners seek to not only provide a standard audit service, but rather look to complement their offering with proactive recommendations.
Future Assist Financial Services Group
Even though we had Korean speaking staff we still faced a number of unknowns when setting up a duty free retail business in Korea. Calibre had an office in Korea and so had staff who were able to clearly advise us. They also helped to take care of the compliance and accounting in Korea, so we could focus on making our business successful in a foreign market.
Pure Australia