Calibre Global Search
Calibre Global Search are accountants in recruitment, pushing potential beyond its boundaries – worldwide.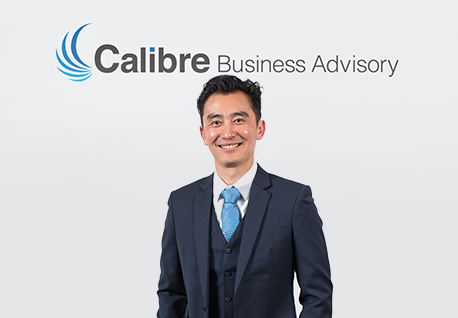 ACCOUNTANTS IN RECRUITMENT
Calibre Global Search is a global recruitment search firm that recruits and builds high performing finance teams, worldwide.
As Accountants in Recruitment, we provide technical expertise and specialist knowledge on each engagement.
Our specialist recruiters are qualified accountants with offices based in Sydney, Seoul, Singapore, Hong Kong and Vietnam. Our consultants and advisory practices have deep global networks that serve our candidates and clients worldwide.
We run on the principle of 'Accountants in Recruitment'. Our specialist recruiters are also qualified accountants so that you have the piece of mind that our solutions are backed by expert knowledge.
Our services include:
Executive Search
CFO Advisory
Accounting and Finance
Business Transformation & Change
Risk, Compliance and Governance
Technology & Data Analytics
Outsourced Payroll Services
Supply Chain Management
Request a Call Back
Our advisors are ready to answer any questions you may have.
Call +61 2 9261 2177
CLIENT'S TESTIMONIALS

We engaged Calibre to help establish our health food manufacturing business in Australia. Their advice in relation to accounting and tax has been excellent, while their expertise in R&D tax incentives is also a real bonus. We are really looking forward to a long relationship with Calibre.
Cosmax NBT
We spend the majority of the year overseas but we still have significant investments in Australia. We have relied on Calibre to assist us with monitoring these property investments. Their partnership has made managing our interests in Australia really simple.
D&S
Our business of retail fast food outlets has increased from 7 to over 25 in the last three years. Calibre's capabilities have helped us to manage this rapid expansion. Every issue that has come up has been resolved with their help.
Elleo
Our business first engaged the services of Roger Wong from Calibre Partners in the 2016, to conduct the Annual Audit of our Australian Financial Services License (AFSL). We have now undertaken the annual AFSL Audit…with Calibre Partners, and we have found that Roger and [and his team] have conducted a very methodical and efficient audit of our financial statements and compliance measures and processes. It is evident that that the team at Calibre Partners seek to not only provide a standard audit service, but rather look to complement their offering with proactive recommendations.
Future Assist Financial Services Group
Even though we had Korean speaking staff we still faced a number of unknowns when setting up a duty free retail business in Korea. Calibre had an office in Korea and so had staff who were able to clearly advise us. They also helped to take care of the compliance and accounting in Korea, so we could focus on making our business successful in a foreign market.
Pure Australia